Current list of Driverless car Manufacturers / Developers

The arrival of autonomous vehicles will trigger the auto-industry's largest shake-up since its inception. While Google is the most talked-about player in the space, we identified 25 other major corporations or corporate brands using CB Insights' investment, acquisition or partnership data that are involved in the driverless car space. While some players are setting up funds to invest in new technology involving autonomous cars, others are trying to build self-driving vehicles from the ground up.
The list is organized alphabetically (autonomous industrial vehicles were not included in this analysis). Some of the automotive brands below are part of the same parent organization but as they're pursuing their own autonomous vehicle ambitions, they are detailed separately.


Apple's Project Titan
Rumors of an Apple self-driving car have been swirling around, but more illuminating details have been revealed in the last few months. The company, which dubbed the the project "Titan," has poached several auto engineers from Tesla, Carnegie Mellon, Volkswagen, Nvidia, and A123 Systems, among others. Here's one sign of how far along the project is: evidence has been discovered that Apple is testing their vehicles at the GoMentum Station (an old military base with miles of paved highways) and has approached the California DMV about testing their cars on roads. The project looks to have set a goal of producing the cars by 2020, but they have slated a 2019 release date for their first electric vehicle (without the autonomous features).



Audi Has Already Built 3 Self-Driving Prototypes
Audi revealed "Bobby" last fall, a self-driving RS7 that did laps around a Formula One racetrack, and later Audi also developed the more lightweight autonomous racing vehicle, "Robby." The company also revealed a consumer-facing autonomous A7 prototype named "Jack," which drove itself 500 miles from California to Las Vegas. The goal is to put this technology to use in the new A8 sedan, which will be the first Audi in production for consumer purchase with the ability to drive itself. The company has also demonstrated its Traffic Jam Pilot and Parking Pilot features (which allow for drivers to take a hands-off approach to driving in traffic jams and parking situations). Audi plans to roll some of these features out to certain models in early 2016. They were also part of the coalition that bought Nokia's mapping assets for $2.7B. Audi operates under the umbrella of the Volkswagen Group, which could have broader implications going forward (see Volkswagen).
Read More: Audi, Wired, Digital Trends, USA Today



Baidu And BMW Partner To Make Semi-Autonomous Cars
The Chinese search giant is partnering with BMW to release a semi-autonomous prototype by the end of the year. The prototype will be designed to assist human drivers as opposed to replacing them. The partnership began in April of 2014, and the two companies have been testing the technology on the highways of Beijing and Shanghai. Baidu has its own mapping technology and has also invested in IndoorAtlas, a Finnish mapping startup. A large advantage that Baidu has compared to American companies is that the Chinese government could be more flexible and quicker to enact large scale-legislation to allow for self-driving cars, something that US regulators would likely take longer to do. BMW was also part of the coalition that bought Nokia's mapping assets for $2.7B.
Bosch To Dedicate More Than 2,000 Engineers To Driver Assistance Technology
Bosch, a German engineering company, has responded to an increase in demand to its mobility business unit by dedicating more than 2,000 engineers to driver-assistance systems. The company has Google, Tesla, and Porsche as clients, and managed to outfit two Tesla vehicles to (expensively) make them fully autonomous. Bosch is also partnering with GPS maker TomTom for the mapping data necessary for this endeavor. The company has agreed with the projection that 2020 will see a driverless cars in action.
Read More: Forbes, Fortune, Wired


Daimler Is Testing 'Auto-Pilot' For Trucks
Daimler, an automotive company based in Germany, is developing autonomous 18-wheeler trucks. The company has been road-testing autonomous trucks in Nevada since May 2015, and hopes to get approval to operate these trucks on German roads. The company expects the technology to assist, not fully replace drivers, who would be present at all times to ensure nothing happened during the journey. The company has acknowledged it could be 10 or more years before we see the actually application of these trucks. Daimler was also part of the coalition that bought Nokia's mapping assets for $2.7B.
Read More: BBC, Forbes, Bloomberg



Delphi Roadrunner Makes A Cross-Country Trip Using Their Autonomous Car Tech
Delphi, a maker of automotive technologies, has created a network of software and sensors that they outfit into existing car models to make them autonomous. Delphi completed a coast-to-coast trip in an autonomous Audi SQ5, which they outfitted using Delphi technology. The trip — coordinated by a group of Delphi employees — began in California and ended in New York.
Read More: Arstechnica, Delphi



Ford Announces Plan To Research Autonomous Vehicles
In early 2015 Ford announced the formation of its "Smart Mobility Plan" to move the company forward on innovation (including vehicle connectivity and autonomous vehicles). The company says it plans to bring semi-autonomous driver assistance features to its entire lineup within the next 5 years as it bridges the gap to fully autonomous vehicles. In June, the company announced a full team dedicated to autonomous vehicle research, with headquarters in Silicon Valley.
Read More: Ford, Business Insider, Forbes



General Motors And SAIC Motors Testing Out Driverless Tech In Chevrolet
In 1956, General Motors put together a vision for what self-driving cars might look like, involving a command center that directed cars down designated lanes and gave them approval to go autonomous (similar to an airport). The current vision might be nothing like that, but General Motors brand Chevrolet is partnering with Chinese auto manufacturer SAIC motors to create a fully electric and autonomous Chevrolet-FNR, which would hypothetically launch as a mass market product by 2030. The company also plans to roll out vehicle-to-vehicle communication in 2017, which would help its cars avoid collisions. The company has suggested it might work with Google in the future on the self-driving project, but details remain unclear.
Google's Self-Driving Car Project
Google has been very public about its foray into autonomous vehicles, with the project having its own website and a testing fleet that has been on the road in Mountain View and Austin. Currently, self-driving cars fall under the purview of Project X, a division that recently hired John Krafcik from TrueCar/Hyundai to act as CEO of the project (a sign Google is serious about commercialization of the product in a near timeframe). Google has sent mixed signals about whether it will manufacture its own vehicles. In some cases, the company has said it has no plans for manufacturing its own vehicles and instead wants to partner with auto makers, but there also have been several instances in which the company has floated the possibility of manufacturing its own cars. The company expects to have a finished product by 2020.
Read More: Wall Street Journal, The Guardian, Wired



Honda Receives Approval To Test Autonomous Cars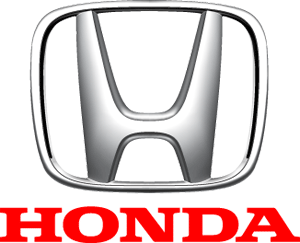 Honda has received approval from California to test autonomous vehicles on public streets (with restrictions on the number of vehicles and the testing methods, among others). In the summer of 2014, Honda revealed a prototype of an autonomous Acura at the Detroit Auto Show. Honda is also using the GoMentum military station with miles of city roads and highways to test out their self-driving fleet.
Read More: Re/code, San Francisco Business Times, Engadget, Honda Press Release



Hyundai's 'Empty Car Convoy' Ad Displays Driver Assistance Technology
In 2014, Hyundai debuted a commercial which showed a convoy of cars outfitted with Hyundai's autonomous technology. The video was meant to promote the assistance features in the new Hyundai models, which would essentially allow the car to assist the driver and act autonomously on highways. The Hyundai Genesis, which was used in the video, has lane-keeping assistance, advanced cruise control for highways, and an automatic braking system on its product page. The company hasn't released it's future plans for driverless cars, but the commercial demonstrated that the company has developed the tech to move in that direction.
Read More: Hyundai



Jaguar Land Rover Wants To Introduce Assisted Driving But Keep Driving Fun
Jaguar Director of Research and Technology Wolfgang Epple has said the company "doesn't consider its customers as cargo" and therefore doesn't accept the notion of driverless vehicles. But the company is testing technology to aid the driver and make the experience more enjoyable. This includes innovations like remote control of cars and assisted parking. Jaguar Land Rover is a subsidiary of the Tata Group.
Read More: Autonews



The Mercedes F 015 Concept Car Will Be Ready In 15 Years
Mercedes has unveiled their concept for the sleek F 015 autonomous vehicle, which the company says will be ready in 15 years. Until then, the company is taking other steps toward autonomous vehicles. In 2013, its Intelligent Drive semi-autonomous research vehicle drove 60 miles on a German highway and streets. Certain Mercedes models have a Stop-and-Go mode, which allows the cars to navigate themselves while in traffic. The company also has approval to test the cars in California, and some have been seen driving in the streets. The company is also considering setting up a large fleet of autonomous limousines for on-demand access (which would presumably compete with or supply cars to car-hailing services).
Read More: Wired, Slash Gear, Reuters



Mobileye Powers The Driver Assistance Technology Behind Self-Driving Vehicles
Mobileye, a $10B company, provides many of the chips and advanced driver-assistance systems that are used by manufacturers for autonomous vehicles (including Tesla). The company has not announced plans to manufacture cars themselves.
Read More: Bloomberg



Nissan/Renault Says Its Technology Will Be Ready By 2020
Chariman and CEO of Nissan and Renault Carlos Ghosn is giving a 2020 date for when he expects Nissan's autonomous car technology to be ready. He says that the current focus will be assisted driving as opposed to removing the driver (though that could shift in the future). Nissan unveiled its first public prototype in 2013 at the Nissan 360 event in California, and has been testing an autonomous Nissan LEAF on the roads of Tokyo. The CEO has said Nissan plans to release a "Traffic Jam Pilot" next year for stop-and-go traffic, and a more built-out version of the technology for highway driving in 2018.
Scania Is Developing 'Platooning' To Reduce Number Of Truck Drivers
Scania, a unit of the Volkswagen group, has been researching a concept called "platooning." Using this method, multiple trucks controlled by the lead truck would be connected through wireless signals, and form a train with one truck following behind another. This allows more trucks to be controlled by fewer people, reduce the amount of space the trucks take, and decrease drag. The company tested a group of three trucks in a platoon on a Dutch highway earlier this year. The larger issues surrounding the Volkswagen emissions controversy may have implications on the R&D of future Scania projects.
Tata Elixsi Showcases A Valet System And Focuses On Autonomous Vehicle Security

Tata Elixsi, a division of the TATA group, has showcased technology for an autonomous parking valet, in which the car understands where open spots are and uses sensors to park itself. While it's unclear when these features will be rolled out to Tata Elixsi's lineup, the company has made it clear that it is moving towards autonomous vehicles. It is also putting a priority on security, designing a central unit in the car with extensive security measures that govern internal and external automotive communication.
Tesla Aims To Go From 'Autopilot' to 'No Pilot' in 5-6 Years
Elon Musk, CEO of electric vehicle maker Tesla Motors, has said he expects driverless vehicles to be ready in the next 5-6 years. Until then, Tesla is offering assisted driving benefits to some of its customers as it slowly rolls out its "autopilot" feature. Autopilot is designed to accelerate, decelerate, and move according to its surroundings, but still requires a human to pay attention and take control should something happen. The company also has a "summoning" feature, where cars can find their owners and also self-park in garages. Musk has noted that on highways, light coloring, fading lane markers, and skid marks are making it hard to solve the self-driving problem.
Read More: Nikkei, Forbes, Wired



Toyota Dedicates $50M To Autonomous Car Research
Toyota has hired Gill Pratt from DARPA and MIT to head the company's research into autonomous cars and artificial intelligence. The company has dedicated $50M to establish research centers at MIT and Stanford to work on the technology, though it has not said explicitly that it will be manufacturing autonomous vehicles in the future. In fact, Toyota's CTO said last year that "Toyota's main objective is safety, so it will not be developing a driverless car."
Read More: Wired, Techcrunch



Uber Is Embracing The Autonomous Car Revolution
Uber CEO Travis Kalanick recently appeared on "The Late Show With Stephen Colbert" and talked about Uber being ready to embrace autonomous cars. The company has made several moves in that direction, the biggest of which was poaching 40 engineers from Carnegie Mellon's Robotics Lab to work on the project in Pittsburgh. Uber has also partnered with the University of Arizona to develop better mapping and safety optical technology. Uber also acquired mapping startup deCarta and the mapping assets from Microsoft as it bolsters that technology for its own self-driving car project. It should be noted that Uber's self-driving cars could compete with Google's. Google is one of Uber's investors.
Read More: New York Times, The Verge



Volkswagen Is Focusing On Autonomous Valets
Volkswagen has announced the V-Charge project, a partnership between Volkswagen and several universities across Europe to introduce an autonomous valet system for electric vehicles (V-Charge being shorthand for Valet Charge), which allows a consumer to drop their car off at a garage and let it park itself. The company has outfitted a Volkswagen e-Golf with sensors, 3D maps, etc. so that the car can find open parking spaces in a garage and park without the use of a human. A company page for this autonomous valet system has suggested that there will be a prototype for demonstration available within four years.
It should be noted that due to it's recent emissions scandal, it's possible that Volkswagen will lose a significant amount of public trust/usable capital, which could hinder the development of autonomous vehicles in all of its subsidiaries (like Audi and Scania).
Read More: Digital Trends, V-Charge, Reuters



Volvo's 'Drive Me' Program To Have 100 Customers in Self-Driving Vehicles By 2017
Volvo calls its autonomous vehicle endeavors its "Intellisafe" project, and the goal is to prevent deaths or injuries in a Volvo by 2020 when the company fully rolls out these features to the public. For now, Volvo is planning to give 100 vetted customers early-access to an autonomous XC90 SUV in 2017 (with restrictions on the area, time, and context which autonomous mode will be used). The company has had a few speed bumps in developing and proving the viability of the technology, but the company is working closely with the Swedish government to get these cars into select consumers hands in the intended time frame.
Read More: Volvo, Wired, IB Times


(Please note this list is being added to constantly...)